Lagardère Travel Retail has recently opened a large-scale retail and F&B concession in Chengdu's Tianfu International Airport which commenced flight operations at the end of June. The stellar luxury brand line up befits the ambition of China's newest major airport and the dynamic city it serves.

Located in fast-developing Tianfu District, Chengdu's new airport will serve 30 million annual passengers in the near term and is designed to provide easy connections between domestic and international flights. Among the luxury brands introduced by Lagardère Travel Retail several are opening for the first time in a domestic airport terminal in China.
The airside luxury shopping area developed by Lagardère Travel Retail offers passengers a dozen high-end fashion and accessory brands, including Alexander McQueen, Balenciaga, Bottega Veneta, Burberry, Bvlagri, Gucci, MaxMara, Moncler, Omega, Saint Laurent and Valentino. A private VIP lounge complements the shopping experience.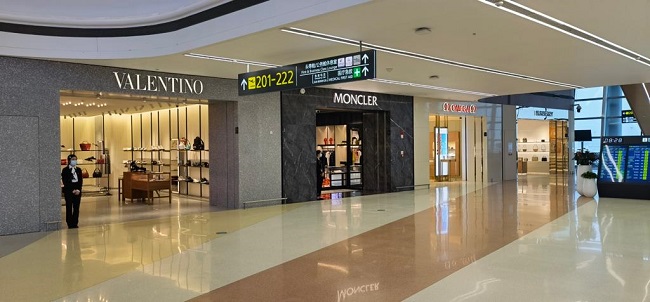 The opening reinforces Lagardère's leadership in domestic travel retail in China and leverages its localized luxury merchandising and retail operations capabilities which are adapted to the unique needs of domestic luxury customers.
In line with the company's multi-segment operational strategy, Lagardère Travel Retail also opened several food & beverage brands in the same terminal, including Costa Coffee (the first of several openings under a partnership between the two companies), Godiva Café and Ajisen Ramen. A second Costa Coffee outlet will open in the international terminal next year.
Reflecting on the inauguration, Eudes Fabre, CEO for North Asia at Lagardère Travel Retail, said: "The new airport in Chengdu sets a new benchmark in terminal design and commercial planning. We are grateful for the opportunity to contribute to the development of this majestic new gateway and thank our brand partners for their support in this ambitious project."
Having launched local operations in 2007, Lagardere Travel Retail is now present in 28 airports and 30 high-speed railway stations in China, with a network of over 400 stores across categories including luxury, duty free, travel essentials, specialty retail and food & beverage.