Virgin Atlantic has become the first airline to serve non-alcoholic 'spirits' after signing an exclusive agreement with Seedlip.
A menu of no- and low-alcohol cocktails has been created for Upper Class flights and the lounges as part of Seedlip's Nolo pop-up.
Founded in 2015 by Ben Branson in his woodland kitchen with a small copper still, Seedlip has established itself as a leader of the non-alcoholic drinks category. Branson said: "So proud to be partnering with the Virgin Atlantic team to offer grown-up alcohol-free serves to passengers who are looking for proper adult options when they're travelling." 
Seedlip Grove 42 is the third expression to join the Seedlip range. Seedlip Spice 94 and Seedlip Grove 42 will now be available on board all Virgin Atlantic flights. The deal follows the "success" of Seedlip cocktails in Virgin Atlantic's Clubhouse lounges. The Seedlip range, which also includes Seedlip Garden 108, is available in all Clubhouse lounges.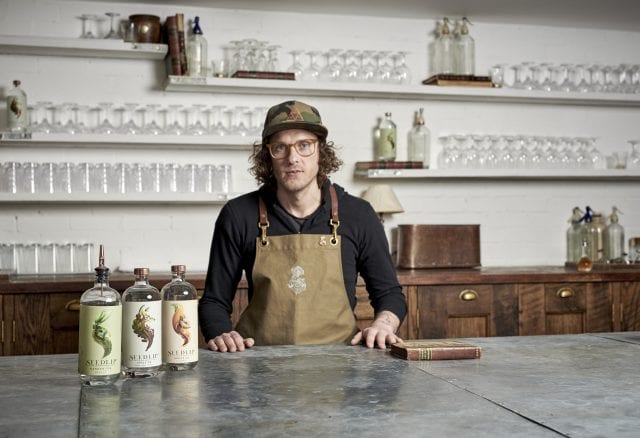 Food and beverage manager for Virgin Atlantic Mark Murphy added: "Virgin Atlantic is always on the lookout for new and exciting ways to bring innovation to our customers.
"With the global explosion of the no- and low-alcohol cocktail movement of late we have been keen to find a way to bring it to life for our guests, so teaming up with Seedlip is the perfect partnership.
"With a big focus across the airline industry on reducing the amount of alcohol consumed in flight, together we will be leading the way delivering a world first at 35,000 feet and giving our passengers a selection of zero-alcohol alternatives to drink whilst with us onboard and in our Upper Class lounges."
Seedlip is now available in over 20 international cities and 250 Michelin-starred restaurants.
In September, Hollywood actor Ryan Reynolds teamed up with Sir Richard Branson in deal that has seen his aptly named Aviation Gin served aboard all Virgin Atlantic flights. As Aviation's exclusive airline partner, the gin is also served in Virgin Atlantic's Clubhouse lounges.