GHARAGE is closing a gap in the trending and niche market of functional fragrances: the Vision Hub of Hamburg-based Travel Retailer Gebr. Heinemann has launched its own premium brand "Nullpunkt", making it one of the first providers of functional fragrances in the premium segment.
The four fragrances of the start-up "Nullpunkt" are now available in the brand´s own webshop at www.nullpunkt.co and will be successively introduced in selected Heinemann shops at airports worldwide.
Nullpunkt serves a growing demand, not only in Travel Retail
The launch of an own premium functional fragrance brand was born out of the desire to open up new channels and reach new target groups.
"Research shows that consumers' needs for wellbeing and mindfulness is constantly growing. With the new category of functional fragrances, we are perfectly serving these needs," says Lennard Niemann, Managing Director of GHARAGE. "Nullpunkt as a brand has a great fit with the traveller journey as travellers often find themselves in stressful and tired situations. We are convinced that we will create a great radiance with Nullpunkt, not only in, but also outside of Travel Retail."
Olfactory helpers on a sustainable basis
Nullpunkt combines the functional knowledge from aromatherapy with the expertise and ambition to compose a complex fragrance. GHARAGE incubated the start-up from ideation to concept in Hamburg and developed the fragrances with French perfumer Marie Urban Le Fevre in her lab in Berlin.
"Our functional fragrances represent an extraordinary range of perfumes: Nullpunkt is not only meant to have a pleasant scent, but rather to function and to support people in achieving a balanced state of mind," says Amanda Mai Khuong-Duc, project owner of Nullpunkt at GHARAGE. "The four grades 0.1 Relieve, 0.2 Release, 0.3 Refocus and 0.4 Refuel are olfactory helpers for typical phenomena in our fast-paced society: stress, anxiety, lack of concentration and fatigue. Applied situationally, 0.1 and 0.2 have a calming, grounding effect and 0.3 and 0.4 have an energising, refreshing effect. Combined with jojoba oil, they also flatter the skin."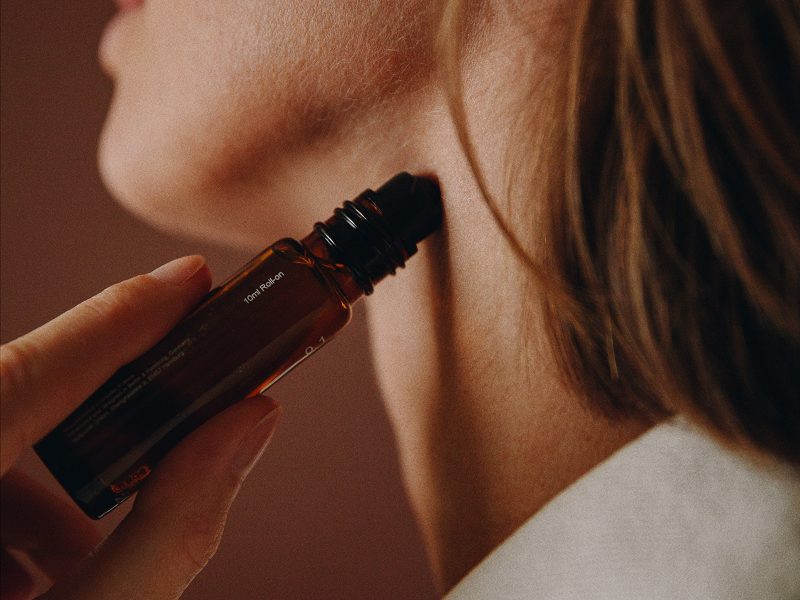 During product development, GHARAGE placed great emphasis on sustainability. The ingredients of the fragrances are natural, the bottles recyclable, and the packaging is made of FSC-certified material. Sources of supply are German companies with sustainable supply chains. The products are 100 percent vegan and carry the Vegan Society certification. In addition, the certification process for the international quality seal for natural cosmetics "NaTrue" is underway.
"As an innovative premium brand, Nullpunkt is a good example of how we at Gebr. Heinemann implement our mission statement to be a valuable travel companion and to offer a spectacular and sustainable assortment," says Dr Dirk Schneider, Chief Commercial Officer at Gebr Heinemann.